Update: April 12, 2014
Scooby has found his forever home!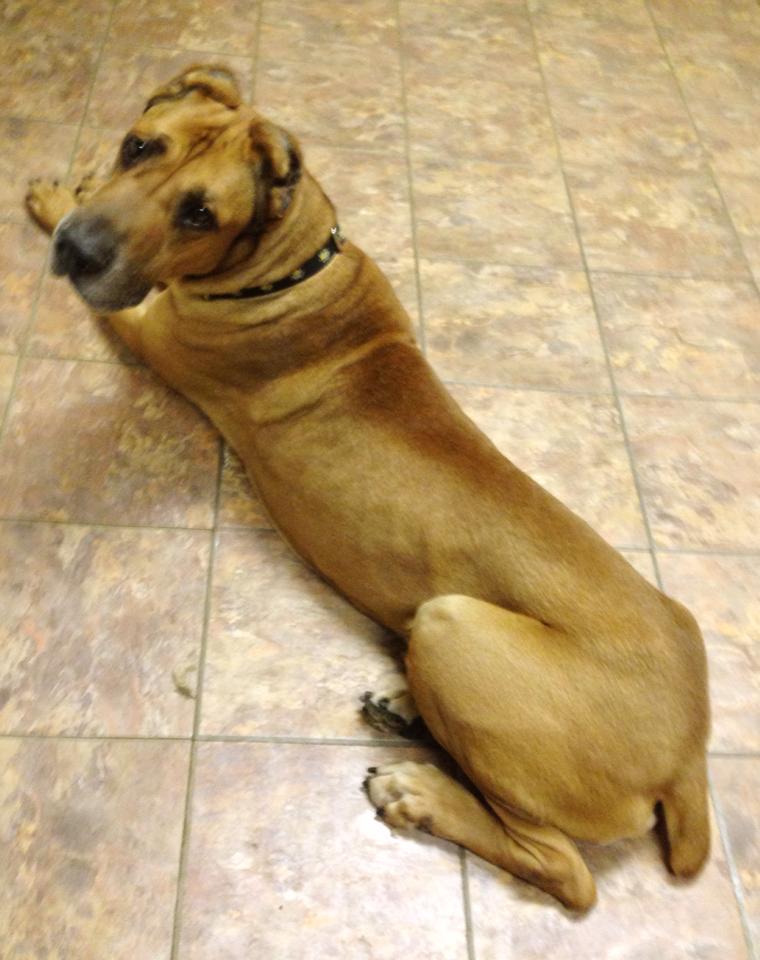 Scooby Doo is a 5 year old Great Dane mix.
He currently weighs 104lbs and should weigh at least 125lbs.
He was found as a stray and brought to a local open admission shelter.  He waited patiently for almost 3 weeks for his owners to come for him…but they never came.  We met Scooby and fell hard.
He is meant to be a companion dog.  He loves the company of humans and is happiest to just lie at your feet.  He's low energy and prefers a quiet environment.
He is truly a gentle giant and seems to know his basic commands and walks well on leash. He is housebroken and will show signs when he needs to go.
He has not been tested with cats.  He will tolerate the presence of other dogs but is not good around active dogs or dogs that want to play.  He absolutely loves children.
If you are interested in providing Scooby Doo a forever home, please fill out our online adoption survey.
http://makingadifferencerescue.com/adoption-survey/
This will expedite your inquiry as we are not able to return phone calls or emails M-F until after 7pm due to our own work and family schedules.  Please do not call with inquiries.
We require an at home evaluation and screening prior to adoption. We do this to ensure that our animals will go to safe forever homes.
Please remember we can not adopt out of state because a home visit is a requirement.