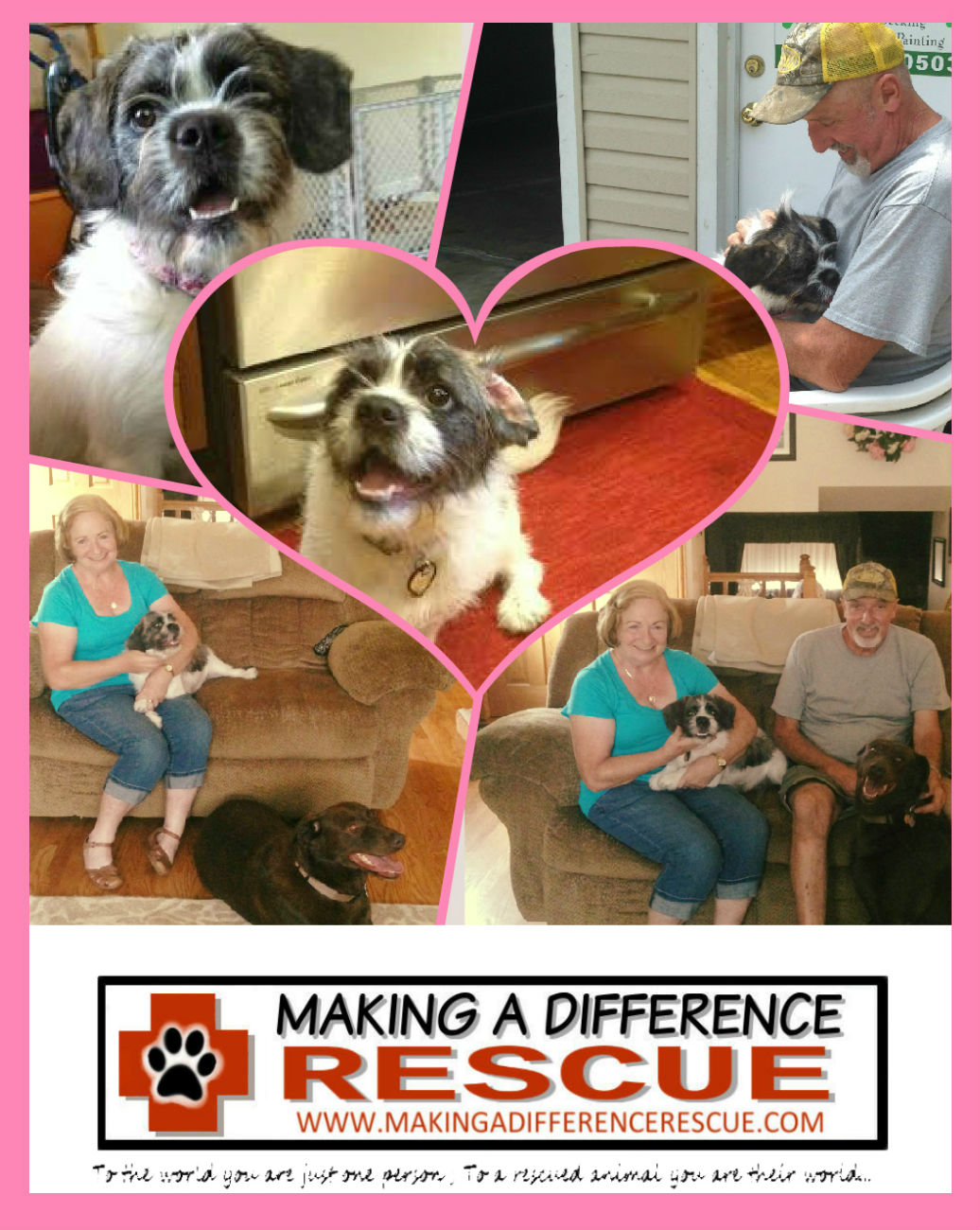 We are overjoyed to share the happy news that Sassy Zoey officially found her forever home!
Her new name will be Kerry. She is named after her daddy's hometown in Ireland!
We want to thank MADR alumni Tank's family for sharing her picture with their family members. Her new mommy and daddy have told us that she is doing well with her new sister and is having a ball meeting all of the grandchildren in the family.