Update: Molly's Family has had a change of heart and want to make it work.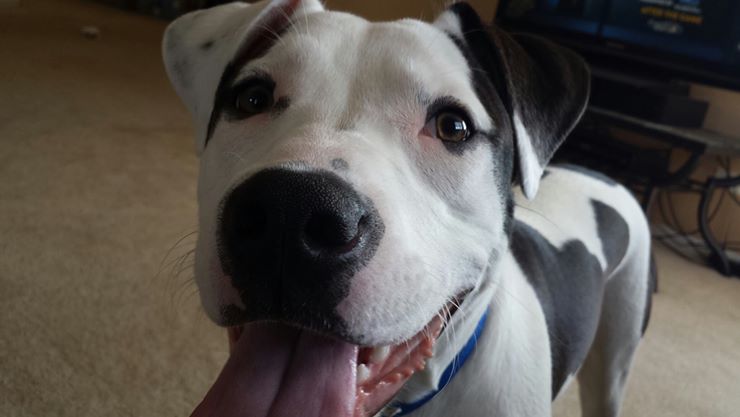 My name is Molly and I am only 1 years old.
I am very lovable and friendly. I am a great dog and I have an adorable face.
I am housebroken and I've gotten along with every dog that I have met.
I have never been around a cat before.
I am friendly with all people.
I love to play and snuggle.
Due to no fault of my own, I need a new home.
My current owners have only had me for 6 months and since they are never home I basically live in a crate. They said I deserve better so they want to find a new home for me…Can you help me? I am so lonely!
Please remember we can not adopt out of state because a home visit is a requirement. We require an at home evaluation and screening prior to adoption. We do this to ensure that our animals will go to safe forever homes.
We ask that you please call and inquire whether we are able to travel to your area.
If you are interested in providing Molly a forever home, please fill out our adoption survey
This will expedite your inquiry as we are not able to return phone calls or emails during our own non volunteer working hours.
For more info, please contact Liz at (815) 258-5892 or email her at findmeahome2@sbcglobal.net.